About Inge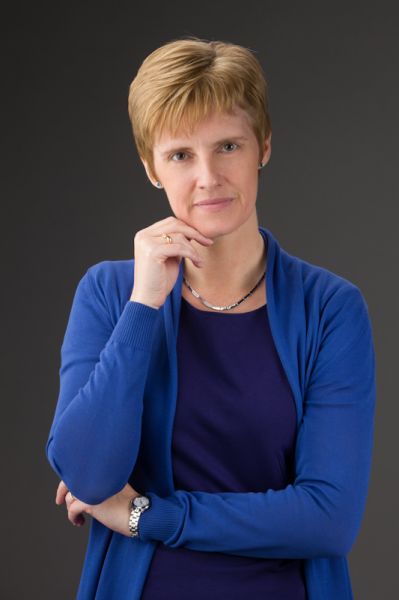 Inge Basteleurs has practiced law for over 20 years : 5 years in private practice at Linklaters (De Bandt) in Belgium and in the UK, about 7 years in the (green) biotechnology industry at Bayer Bioscience in Belgium (including extensive secondments to the US and Asia) and 7 years in the biopharmaceutical industry at the publicly listed company, UCB SA in Belgium (which included frequent travel to Asia and the Middle East). As representative of Calexin, Inge completed a project for a start-up company in the IVD sector, where she set up the IP and legal department, and established the strategy thereof. She completed the project of setting up the legal, IP and compliance department as General Counsel for a Japanse listed company.
During the early part of her career, Inge worked in Belgium and the UK in the corporate, commercial and finance practice of an international law firm, handling as lead lawyer several M&A and corporate transactions.
At Bayer Bioscience, she worked closely with their research and development group which allowed her to expand her expertise in negotiations, intellectual property licensing (in and out) and collaborative partnerships. As such, she also managed several in- and out-licensing deals with US, EU, Asia or Latin American-based companies or universities. Another type of deal she managed for Bayer and Nunhems was the divestment or acquisition of several of their research activities / business units.
Inge then joined UCB to set up of the legal support for the International Major Markets (i.e. the world outside the US and Europe, "IMM") as part of the IMM Management Team. The function was based in Brussels but required frequent travel throughout that region. Her responsibilities got expanded when she was put in charge of the legal department that supported Business Development / M&A / Licensing, Global Finance and New Medicines (research). In this capacity, she was material in completing various deals, totaling over 5.6bn Euro. Inge also replaced Secretary General of UCB SA, who retired. Her team became then responsible for the organization all activities required of a publicly listed company (such as the shareholders' meeting, Board, Audit Committee, the discussions with financial authorities and other important players in this field, corporate governance etc). She was instrumental in setting up a corporate governance compliance program, an insider dealing program and a decision making RACI.

She also set up the legal, compliance and intellectual property department for the EMEA HQ of a Japanese listed company, where she took on the role of General Counsel until such department was up and running. She completed amongst others the restructuring of the Haasrode site, won/settled several Intellectual Property litigations and successfully countered negative press coverage.

As Data Privacy Officer, she handles the implementation of the GDPR for Belgium/Luxembourg for a major German listed medtech company and a Belgian listed health and wellness company.